Facility Rental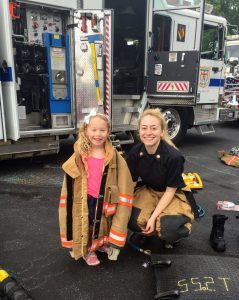 Host your next event
We have two different spaces to rent for your next event! Our event rooms are the perfect location birthday party, meeting, conference, or any other event you'd like to host with us.
Our parking lot accommodates approximately 70 cars, and the Wheaton Metro Station is about a 10 minute walk away.
Green Room / Multipurpose Room
Our "Green Room" is available to host parties, lessons, and meetings. It's great for smaller events and very popular for children's birthday parties. It can be set up with five banquet tables and three serving tables. Maximum occupancy is 49.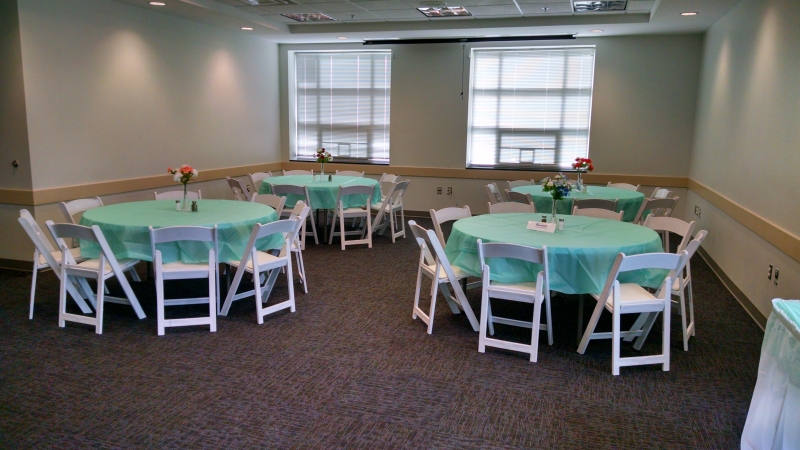 Pricing
Children's Birthday Parties
$250 flat fee includes tour of station and apparatus, an age-appropriate demonstration, coloring books, activity kit and plastic fire helmets. The fee is reduced to $200 for a room rental only, without coloring books or helmets.
Meetings
$45 per hour. No food service.
Other Events
$125 per hour. 3 hour minimum. Maximum 50 people.
Use of commercial kitchen additional $250 (use by licensed caterer only).
50% refundable security deposit required.
Conference Room
The Conference Room is available for smaller meetings up to 20 people, and is equipped with a projector, power ports, wireless Internet, a conference phone, and bright windows with a view of the neighborhood.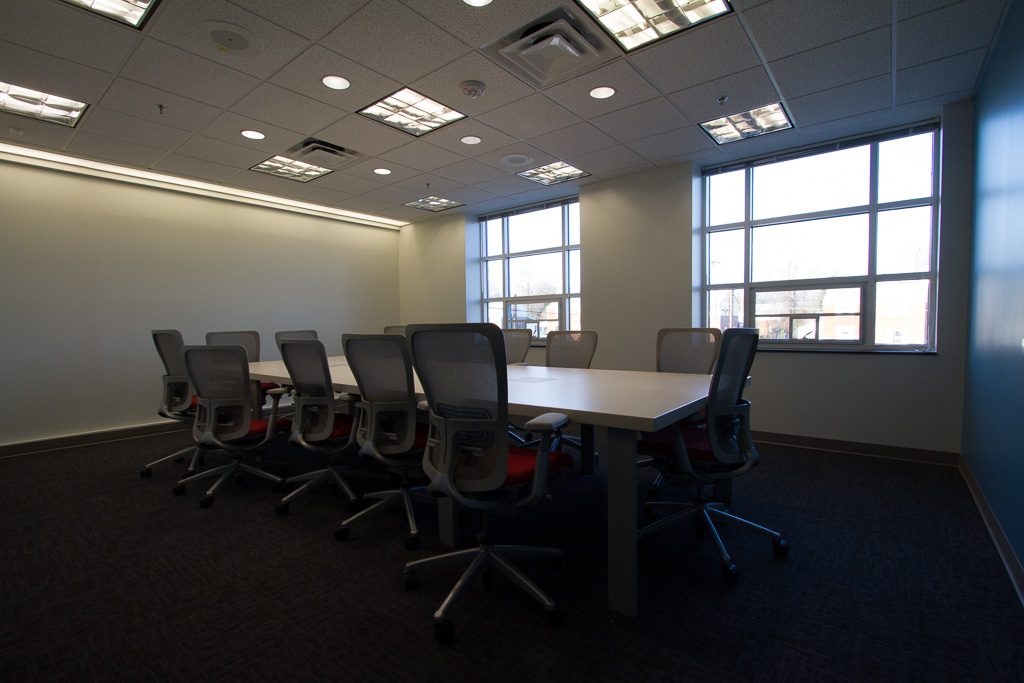 Pricing
$45 per hour. Maximum 12 people.
Ballroom
The Ballroom at Wheaton Glen, a 4500 square foot event space, blends sleek and stylish modern design elements with comfort and functionality. The interior space uses sophisticated neutral contemporary colors allowing your palette to design a custom look for your event.
Sixteen 8ft windows with a city view allow the sun and moon to illuminate the room and create a sense of warmth despite its grand proportions. Our 10ft arched ceiling and sculptural wooden paneling center the room. Our circular oak staircase welcomes you to the main ballroom. A dramatic Juliet balcony ensures the outdoors will be enjoyed both day and night. A sparkling commercial kitchen will impress your caterer with top of the line appliances.
Our main ballroom is currently under a long-term lease by the King of Kings church. The church is open to facility rental inquiries and can be reached directly by emailing church@kingofkingsim.org