Requirements
Requirements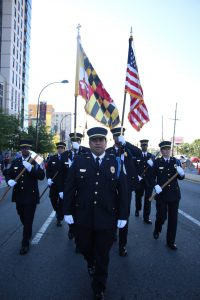 WVRS membership is extremely rewarding. To be eligible for membership at WVRS, you must:
Be able to spend one night per week from 5:00 pm until 7:00 am at the station every week, and one shift from 12:00 pm Saturday until 12:00 pm Sunday every fourth weekend on duty with your assigned duty crew. Some duty nights have different shift times. View the full Duty Schedule to learn more. In total, members volunteer approximately 80 hours per month.
Be at least 16 years old. Minors between the ages of 16 and 17 will participate in our Cadet Program, where they can assist on ambulance calls without having to spend school nights at the station. If you are a graduating high school senior and do not plan to attend college within 60 miles of WVRS, we may ask that you defer submitting your application until after college.
Pass a physical exam and drug screening administered through Montgomery County which is free of charge for all applicants. The physical exam is much like a check up at a doctors office, with a couple of extra steps.
Pass a criminal history background and reference check.
Be interviewed and accepted by the membership committee.
All training, equipment, and uniforms is provided free of charge after you are accepted as a member.