Volunteer
Volunteer to help your neighbors
Our members are made up of a diverse set of skills, backgrounds, and abilities. Volunteering as an EMT, Paramedic, or Firefighter/Rescuer is a life-changing opportunity and a great way to give back to the community.
View more requirements and benefits of joining.
WVRS 2022 Year in Review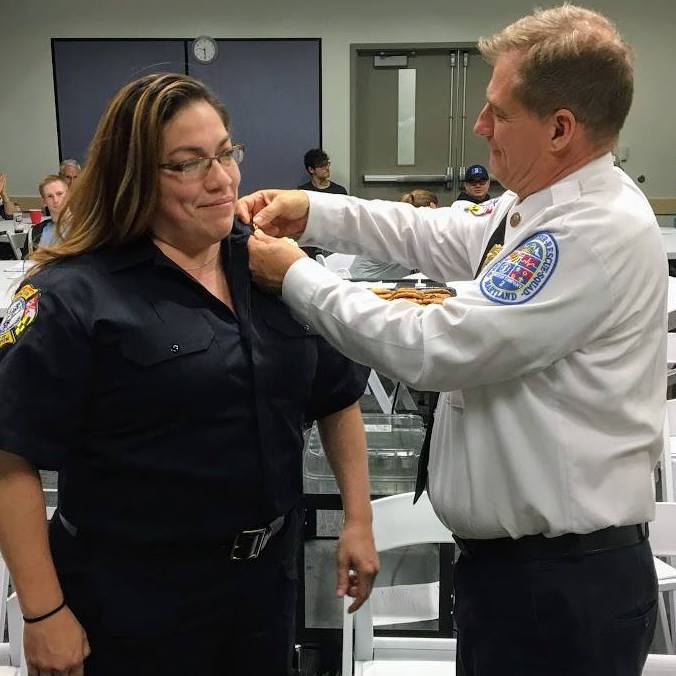 Positions
WVRS is staffed entirely by volunteers at all times except for weekdays, 7:00 am until 5:00 pm, when staffing is supplemented by Montgomery County.
All volunteers perform the same functions as paid staff. You can train to become an Emergency Medical Technician (EMT), Paramedic, Ambulance Driver, Firefighter, or Rescue Technician. View detailed descriptions.
The membership process
Reach out to our recruiters to see if volunteering is right for you.
Our recruiters will guide you through the membership process, which includes an application and interview. Once your application has been processed and accepted, you will attend an orientation class and choose your duty crew night.
At the orientation, you will see how to sign up for classes, including the basic EMT class. All training and uniforms are provided by Montgomery County for free.
While you're waiting for the class to start, your crew will conduct brief initial in-station training (known as "Level 1") and you will be allowed to assist on ambulance calls as extra staffing through the completion of your EMT class.