Christmas Trees in Montgomery County
WVRS Annual Christmas Tree Lot
CHRISTMAS TREES ARE ALMOST SOLD OUT. As of Thursday Dec 19th, less than 10 5-6′ trees remain. All other sizes are sold out. Please use the honor box if nobody is manning the lot.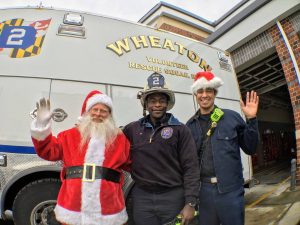 In need of a Christmas Tree in the Wheaton, Glenmont, Silver Spring, or greater Montgomery County area? Support the Wheaton Volunteer Rescue Squad and purchase your Christmas Tree at our Annual Tree Lot Fundraiser!
100% of tree lot proceeds benefit the Wheaton Volunteer Rescue Squad.
Buy your Christmas Tree during during open hours from Saturday November 30th, 2019 at 10am until Christmas Eve, or when trees are sold out.
Hours of Operation
Monday-Thursday – 6pm-9pm
Friday – 3pm-9pm
Saturday – 10am-9pm
Sunday – 10am-9pm
Directions
Our tree lot is located behind our Rescue Squad at 2400 Arcola Ave, Wheaton, MD 20902. Please park in the large auxiliary parking lot, one entrance down from the apparatus bays, so that our emergency vehicles are unobstructed.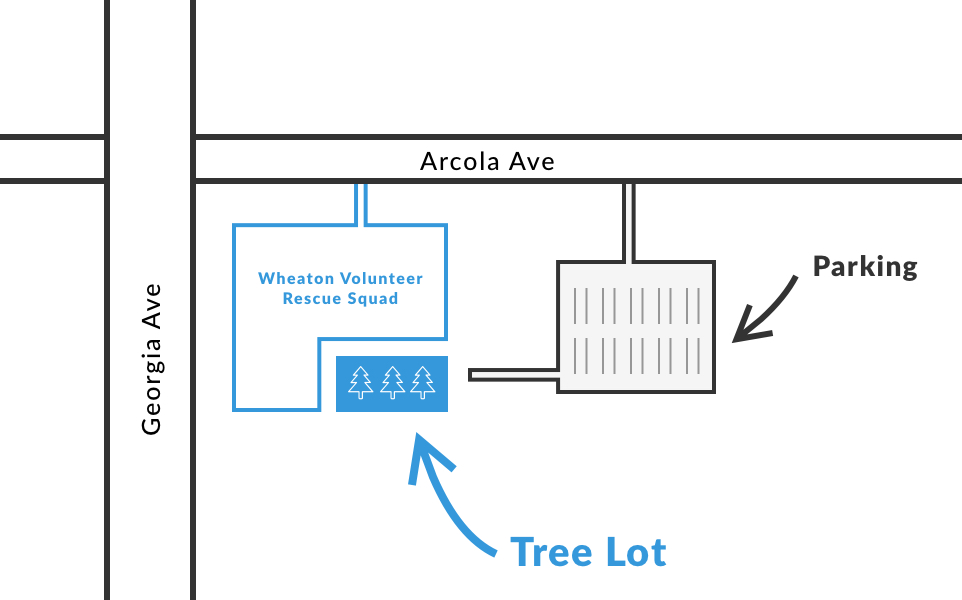 Pricing
Table Top Trees – $25
5-6′ Trees – $45
6-7′ Trees – $60
7-8′ Trees – $75

Decorated wreaths, plain wreaths, and tree stands available for purchase as well.